Cosmetic Dentist in New Albany
About Andrew E. Skasko, DDS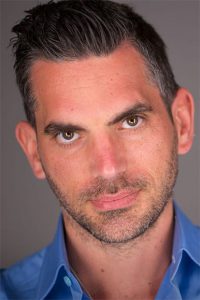 Dr. Skasko, founder of Elite Dental in New Albany, Ohio, has been a resident of the Columbus area for over 30 years. As an innovative and progressive leader in the dental community, his commitment to the future partnership between dentistry and medicine is unwavering. Dr. Skasko strives to deliver the highest degree of clinical excellence by standing for the vision to make a difference in dentistry utilizing a team-based interdisciplinary approach to comprehensive treatment.
Dr. Skasko is an alumnus of both the University of Arizona in Tucson and The Ohio State University. During his undergraduate career, Dr. Skasko completed degrees in Political Science, Molecular and Cellular Biology and Chemistry, while also being appointed to Arizona's most prestigious honorary, "The Bobcats." He received his Doctorate of Dental Surgery (D.D.S.) from The Ohio State University.
Dr. Skasko is truly passionate about dental care and very committed to his quest to lead the complete health/interdisciplinary movement. He is an ambassador for Complete Health and helps to offer colleagues a specific methodology that enables the dentist to step away from their desire "to be liked" by becoming a trusted healthcare advocate. He has assembled a core group of both dentists and physicians working together to win the game of optimizing total body health and wellness. Most recently, Dr. Skasko was honored by being appointed one of three dentists nationwide as a Delegate for Complete Health. He has and will continue to speak about this topic and educate both dentists and patients on the effect optimum oral health can have on overall health.
In addition to his involvement with the Seattle Study Club, he continues to be invited to three of the most exclusive dental academies and learning continuums in the world: the American Academy of Restorative Dentistry, American Academy of Esthetic Dentistry and International Interdisciplinary Dental Conference. Involvement in each of these organizations is considered one of dentistry's biggest honors as you must be invited in order to attend. Dr. Skasko strives to regularly advance his expertise by attending these prestigious continuums every year. By doing so, he is able to stay at the forefront of the latest advancements in dentistry and further hone his skills in a wide range of procedures. He is proud to participate in these exclusive learning opportunities to ultimately offer his patients the best possible care at Elite Dental. Dr. Skasko is also a founding member of Successful Interdisciplinary Concepts and Comrades in Synergy for Complete Health, and maintains active memberships in the American Academy of Cosmetic Dentistry, Academy of General Dentistry, American Dental Association, Ohio Dental Association and Columbus Dental Society.
Dr. Skasko and his wife, Sue, believe greatly in community outreach and involvement. In the most recent years, they have focused their charitable efforts to the following organizations: the New Albany Community Foundation, the New Albany schools, the Heit Center, Big Brothers Big Sisters, the Make-A-Wish® Foundation, The Ohio State University's STAR Program, The Center for Balanced Living, Buddy Up Tennis, the Free to Smile Foundation, the Columbus School for Girls Foundation and Project "U" Care.
Dr. Skasko resides in New Albany with his wife, Sue; son, Drew; daughter, Arden; and their dog, Brady. He enjoys working on vintage and exotic cars, martial arts, snowboarding, surfing, traveling abroad and spending time with family and friends.