Porcelain Dental Veneers
What Are Porcelain Veneers?
A dental veneer is a thin shell that is placed over the front of a tooth to improve its appearance and correct a variety of cosmetic concerns. By creating custom porcelain veneers, our cosmetic dentist, Dr. Andrew E. Skasko, can enhance the appearance of patients' smiles by improving characteristics like the shape, size, and color of their teeth. To learn more about veneers, please visit the sections below.
Our mission at Elite Dental is to help you achieve your dream smile. With cosmetic options like porcelain veneers, we can transform the look of your teeth, giving you a smile you can't help but flaunt.
What Are the Benefits of Porcelain Veneers?
Porcelain veneers are a versatile cosmetic treatment that can address a wide range of tooth imperfections. When applied to the front of the existing teeth, the thin porcelain shells can provide the following benefits:
Conceal chips, cracks, and discoloration
Correct mild tooth misalignment
Create more even teeth
Restore tooth shape/length affected by worn enamel
Strengthen structurally broken down teeth
Whiten the smile
Create a fuller/broader smile
To ensure porcelain veneers are the right treatment for your dental needs, Dr. Skasko will meet with you to evaluate your teeth and discuss your goals. If you are considered a good candidate for veneers, he will go over the pros and cons so you fully understand what to expect. Should veneers not be the best solution for your needs, Dr. Skasko will present alternative options that may be more appropriate, such as porcelain crowns, teeth whitening, or cosmetic bonding.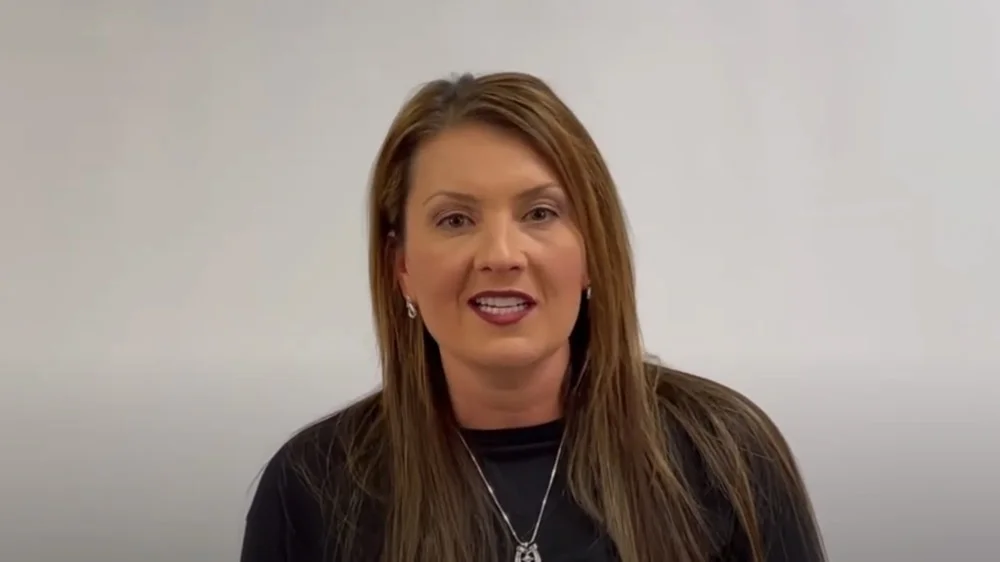 Molly's Story – The Benefits of Porcelain Veneers – Andrew E. Skasko, DDS – New Albany, OH
What Can I Expect in the Porcelain Veneers Process?
The process to achieving a beautiful smile with porcelain begins with an initial consultation, wherein Dr. Skasko will evaluate this existing smile and discuss the patient's desires. A combination of digital pictures and x-rays may be taken at this appointment to aid in the discussion of the treatment plan. Using advanced smile design software, Dr. Skasko can even show patients what veneers could look like in their mouth at this very first appointment.
Once the patient has agreed to move forward with the process of veneers, a facially generated digital smile design is completed and delivered to one of the world-class dental technicians that Dr. Skasko partners with. We then have a digital tooth mockup which can be "tried on" in the patient's mouth, allowing them to approve the design. Upon approval, appointments are scheduled for both a preparation appointment and a seating appointment.
During the preparation appointment of the dental veneer procedure, Dr. Skasko may reshape your tooth by removing a small amount of enamel on its surface. Depending upon the existing teeth, Dr. Skasko is now even able to perform veneer procedures with little to no tooth reduction. Additionally, if the teeth do not need to be reduced to achieve the desired outcome, our patients often don't even need to be numb for the procedure. If your veneer is being crafted using porcelain, a digital impression of your mouth will be taken to ensure the most precise fit and esthetic design.
Following the impression Dr. Skasko will fabricate beautiful temporaries which have been developed from the original smile design. Dr. Skasko and his technicians take great care to customize veneers to look as natural as possible, and ensure that no two cases ever look alike. He will explain this process with you in detail, helping you feel confident and at-ease about your decision.
Once your veneers have been fabricated, Dr. Skasko will affix the custom-made porcelain shells onto the prepped or unprepped teeth by a series of contemporary bonding procedures. He can make any last adjustments at this time, making sure you are thrilled with your final results.
How Long Do Porcelain Veneers Last?
Porcelain veneers are intended to be a permanent part of your mouth. However, due to normal wear and tear, some patients may need to replace their veneers after several years. Historically, porcelain veneers have been known to last up to 10 to 15 years when cared for properly. Excitingly, with the advent of some of our newest dental ceramics and bonding agents, we will likely see veneer lifestimes approaching 20+ years! To prolong your beautiful results, Dr. Skasko will advise you on how to care for your veneers. In addition to brushing and flossing regularly, you should avoid chewing hard objects, such as ice, nuts, and hard candy.
Actual Patient
How Much Do Porcelain Veneers Cost?
The cost of porcelain veneers will be different for every patient, due to the level of customization involved. At Elite Dental, the average cost is $1,490-$2,590 per tooth, though this will vary based on multiple factors, including:
Number of veneers needed
Type of material being used
Amount of tooth preparation required
Expertise of the cosmetic dentist
Geographic location of the practice
Dental technician that is used
During your consultation, Dr. Skasko will thoroughly explain what is involved in your dental treatment plan, including any associated fees. Based on the specifics of your treatment, our team can provide you with a personalized quote of how much you can expect your porcelain veneer procedure to cost. If you are interested, we can also discuss dental financing options with you, which would allow you to divide your total cost into smaller, more manageable monthly payments.
If you have any questions about dental veneers, or would like to schedule an appointment with Dr. Skasko, please contact Elite Dental. We look forward to working with you to design a smile that can change your life!