Our Team
Our dedicated team is equipped with extensive knowledge and experience in complete health and aesthetic dentistry practices.
Andrea – Dental Hygienist
Andrea has been a dental hygienist at Elite Dental for over 11 years. She completed her Bachelor of Science in Dental Hygiene from The Ohio State University, specializing in EFDA (Expanded Functions Dental Auxiliary). Throughout her time at Elite Dental, she has been rewarded by all of the relationships she has formed with both the team and her patients. Andrea says she is grateful for the opportunity to provide top-notch care to her patients, thanks to the top-of-the-line technology that Elite Dental invests in.
"It's rewarding to see the change in patients who come in saying they never wanted to smile, but after having their treatment, they leave and can't stop smiling."
Deanna – Office Manager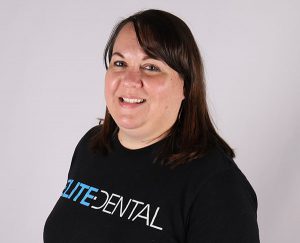 Deanna started her dental career as an assistant in 1996, before transitioning to her role in office management. Her philosophy at Elite Dental is to show compassion to all patients. She believes everyone deserves and is entitled to receiving the best possible care. Deanna is proud to work at Elite Dental, highlighting how well the team works together. In addition, she describes Dr. Skasko as not only an amazing dentist, but an amazing person who truly cares about each member of his work family.
"I believe in being my patients' advocate and partner for their dental and overall health, as well as a trusted friend and hygienist, making their experience comfortable and enjoyable."
Erin – Dental Hygienist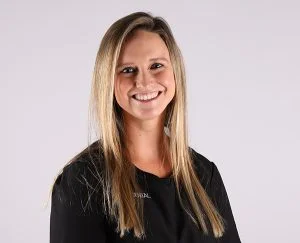 Erin has worked as a dental hygienist for several years, providing exceptional care for our patients here at Elite Dental. She received her Bachelor of Science in Dental Hygiene at The Ohio State University, and completed additional training to earn her EFDA (Expanded Functions Dental Auxiliary) license. Erin enjoys working alongside the skilled team at Elite Dental and being able to provide our patients with the highest possible standard of care every day.
"I love helping people achieve healthy, beautiful smiles."
Hanna – Schedule Coordinator & Patient Concierge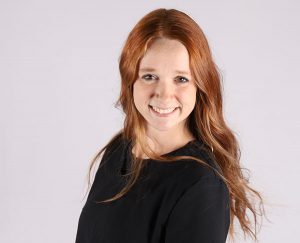 Our schedule coordinator and patient concierge, Hanna, received her Bachelor of Science in Health Service Administration at The Ohio State University, minoring in business. Her role in patient care at Elite Dental is to enhance the patient experience. She makes an effort to ensure each patient feels comfortable from the moment they schedule their appointment, knowing they can trust our team and feel at-ease throughout their dental care experience. Hanna enjoys working with the talented team at Elite Dental and the overall positive atmosphere in our office.
"I believe in offering the highest quality of care for each patient throughout their entire experience at Elite Dental."
Jordan – Dental Assistant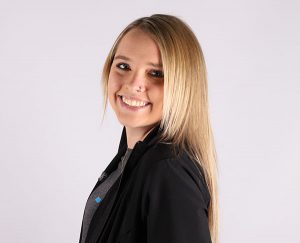 Our dental assistant Jordan offers support to Dr. Skasko while helping care for patients. She went to school for dental assisting through The Ohio State University, where she received her certificate and radiography license. Jordan enjoys the opportunity to build relationships with patients, making them feel relaxed and comfortable during their appointments. She strives to be the best dental assistant she can be by offering honest and gentle care, helping to establish trust with every patient.
"I enjoy working with my team and establishing relationships with the patients. Being a part of changing patients' lives through their smile is what makes me feel complete with my job as a dental assistant."
Katie – Dental Assistant
Katie is one of our friendly dental assistants at Elite Dental. She attended dental assistant school at Dental Assistant Pro and is passionate about helping patients achieve a beautiful smile through a variety of cosmetic dentistry treatment options. Katie believes in honest communication with every patient, and takes pride in the open communication between our dental team and each patient. She says the team at Elite Dental is focused on working closely with every patient to find the best possible solution for their needs, not pressuring them into getting a specific treatment. Through this partnership, Katie has found our patients achieve the highest possible satisfaction from their dental care.
"It doesn't matter how long you have gone without seeing a dentist. It doesn't matter how 'bad' you think your oral health is. You're here now in a judgment-free zone, and together we will achieve the smile of your dreams."
Aly – Dental Hygienist
Aly started in dentistry as a receptionist and continued to hygiene school to follow her passion of helping patients achieve their best oral health. She received her Bachelor of Science from Indiana University, becoming a registered dental hygienist. After earning her RDH, Aly wanted to find an office that would shape her into the hygienist she hoped to be, which led her to Elite Dental. She says our team holds incredibly high standards, which pushes her to be her absolute best. Aly is proud of the relationships that are formed between the team and patients at Elite Dental.
"I want my patients to care and love their teeth as much as I do."