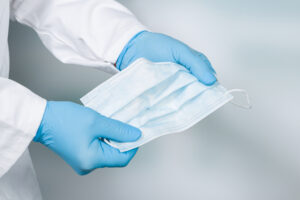 As we continue to navigate the COVID-19 pandemic, many people are wondering if it is safe to resume certain activities, such as going to the dentist, since many restrictions have been loosened. While the coronavirus is still a major concern across the country, oral health is an essential part of one's overall well-being, and when dentists take the proper safety precautions, dental appointments can not only be low risk, but an important part of staying healthy during the pandemic.
Elite Dental has always followed strict safety standards, but in response to the serious nature of COVID-19, our team has increased our sanitation protocols to minimize the risk of spreading the virus. We continue to stay informed about the latest recommendations from the CDC to ensure we are doing everything we can to keep our patients and team members healthy. Some of the steps we are taking include:
Conducting COVID-19 screenings before patients come in for their appointment
Requiring patients to postpone their appointment if they have COVID-19 symptoms
Limiting the number of patients in our office at one time by spacing out appointments
Utilizing MedifyAir air purifiers with H13 HEPA filters for medical-grade filtration
Disinfecting and sanitizing office surfaces more frequently
Wearing additional PPE to minimize the risk of the virus
As always, our team is committed to offering exceptional dental care with our patients' health and safety as a top priority. If you have any questions about the precautions we are taking during COVID-19, or would like to schedule an appointment with one of our dentists, please feel free to contact our office.